Inside Analytics
Inside Analytics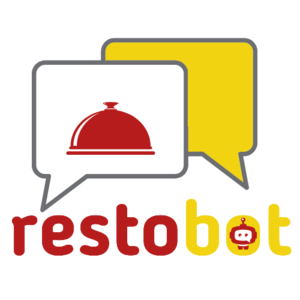 By Cathy Reyes
updated over 1 year ago
The analytics section can provide insights on how your RestoBot is performing -
Conversations
This will show you how many conversations was made hourly (when time range is 'Today') or you can set the time range to show the progression of the conversations.
Messages
This shows how many messages were received and sent over time.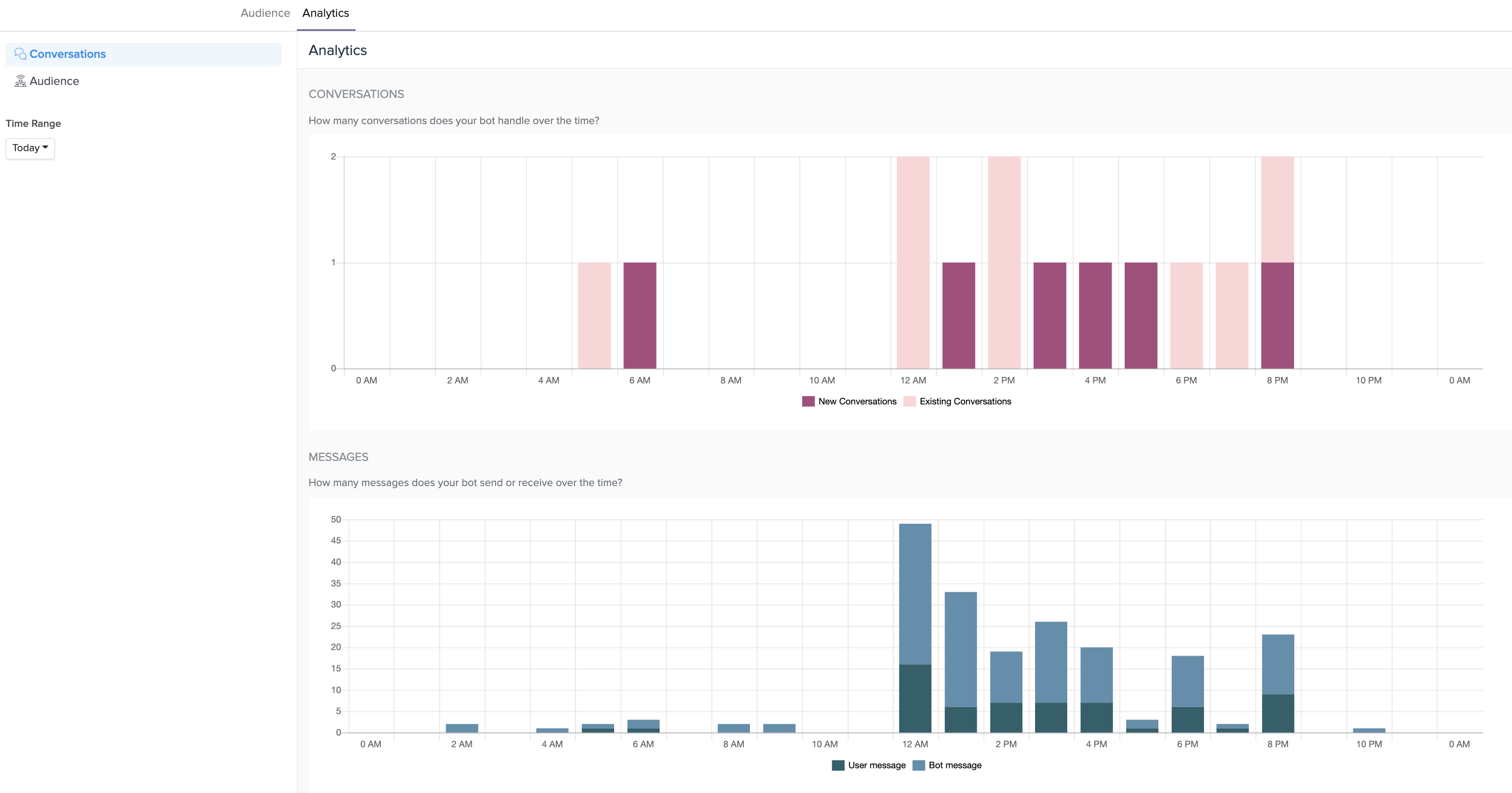 Users
This shows new and existing user numbers (based on time range).
Subscribers
This shows how many subscribers interacts with RestoBot over time.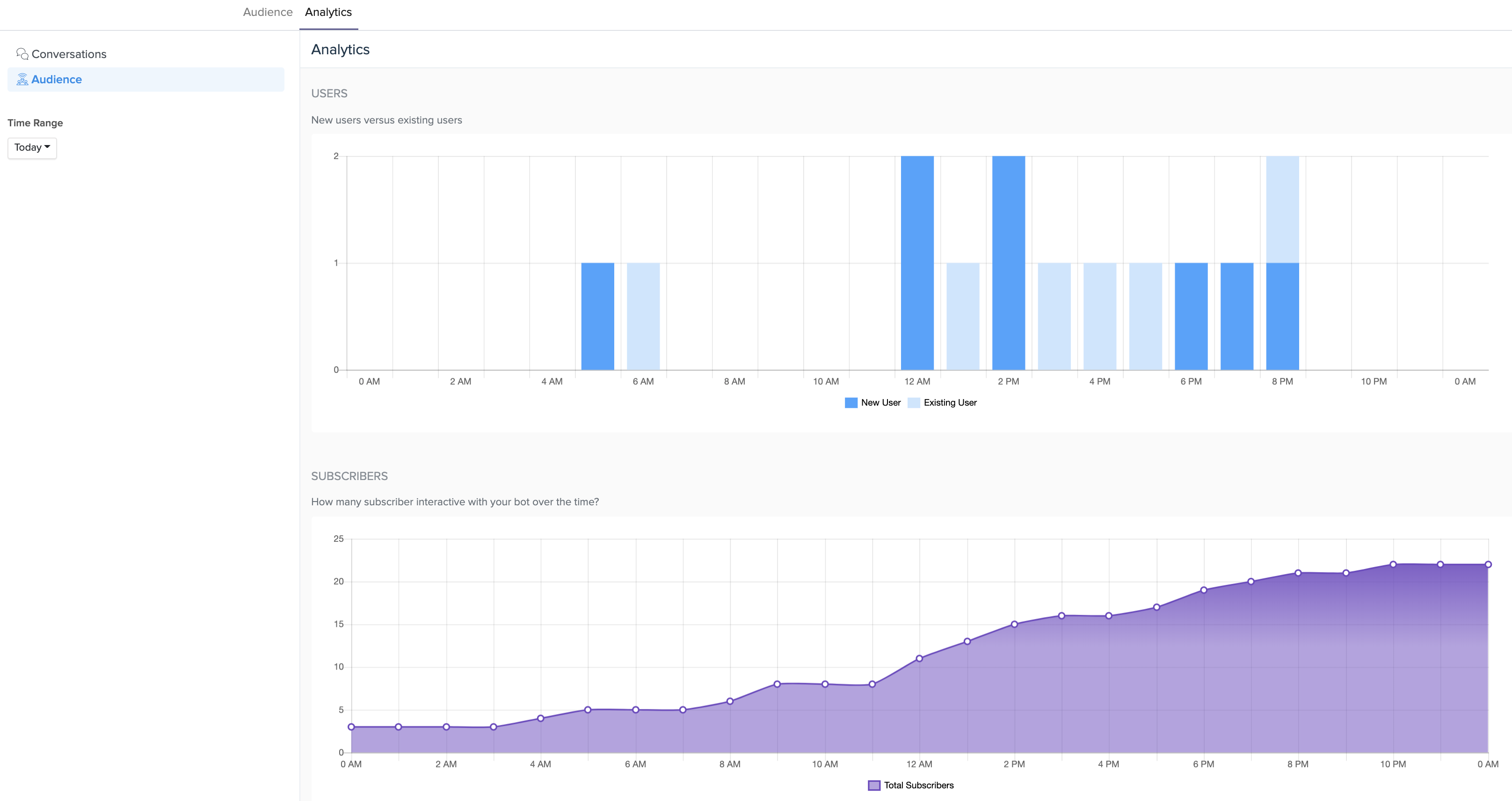 Did this answer your question?