Changing Delivery Time Options
Changing Delivery Time Options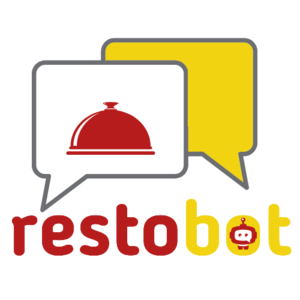 By Cathy Reyes
updated over 1 year ago
Delivery time options can be easily changed inside the dashboard.

To edit your delivery time options, follow the steps below:
Go to Bot Builder
Click CMS
Open Delivery Time (you can open this in 2 ways: (1) in the list of Entities on the left side, (2) in the grid of entities on the right

The Name column corresponds to the Delivery time options. The time listed here is the default delivery time. You may change the reservation time options as you see fit. Note that you can only have a maximum of 10 delivery time options, more than that will not be visible in your Messenger RestoBot. (This is a Facebook Messenger limitation).
To edit a delivery time option, just click the time name and a pop-up will appear.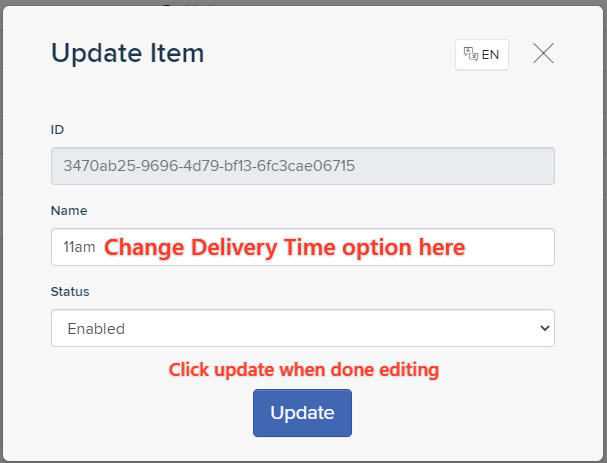 In case your having difficulty updating the delivery time options, you may reach out to our live chat support.
Did this answer your question?