Changing Delivery Locations and Delivery Fee
Changing Delivery Locations and Delivery Fee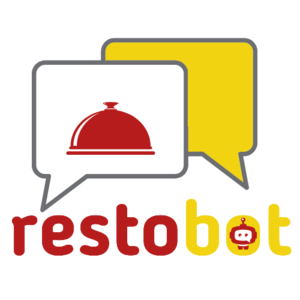 By Cathy Reyes
updated over 1 year ago
Delivery locations and delivery fee change all the time and it is very easy to change them inside the dashboard.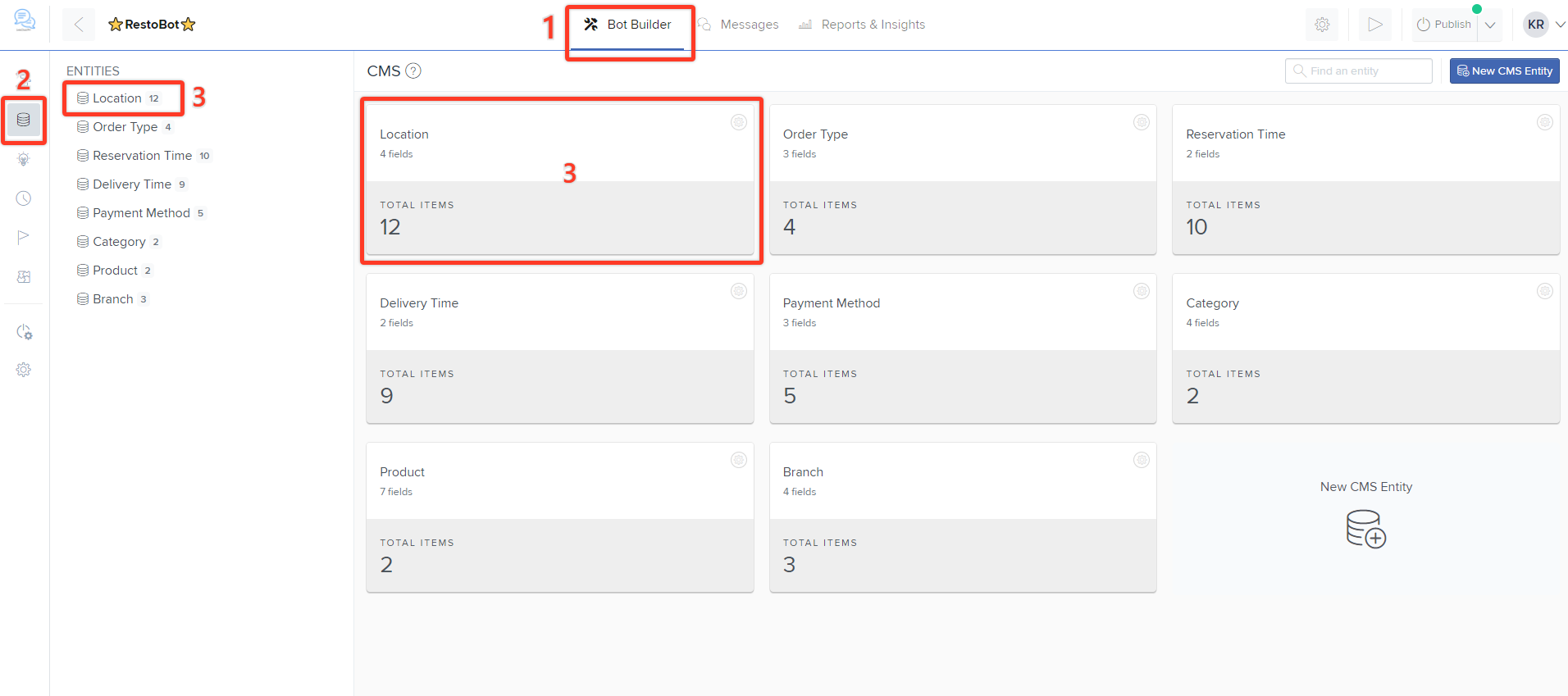 To edit your delivery locations and/or delivery fee, follow the steps below:
Go to Bot Builder
Click CMS
Open Location (you can open this in 2 ways: (1) in the list of Entities on the left side, (2) in the grid of entities on the right

The Name column corresponds to the delivery locations. Delivery Locations are the available locations for your food deliveries. Out of coverage areas are not listed here.
Delivery Fee column is the delivery fee amount corresponding the location.
Rank column is used to have the locations ranked. The ranking is used in the order of visibility inside Messenger. Facebook Messenger allows only maximum of 10 cards or quick replies per message. For stores with more than 10 delivery locations, assigning the rank is highly recommended as failure to do so will only show the first ten delivery location.
Ranking naming convention:
first 10: small letter a then the number
second 10: small letter b then the number
third 10: small letter c then the number
fourth 10: small letter d then the number
and so on..
Status column designates the location is active (Enabled) or inactive (Disabled). Example: You need to temporarily disable delivery to Muntinlupa for some reason, you will need to pause delivery for now and resume at a later date. You will disable Muntinlupa for now and enable it at a later date.
To edit a delivery location, just click the location name and a pop-up will appear.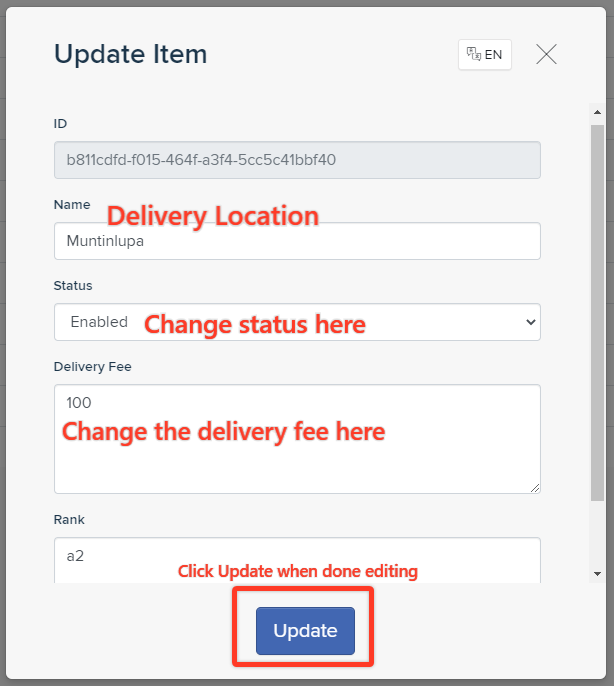 In case your having difficulty updating the delivery location and delivery fee, you may reach out to our live chat support.
Did this answer your question?