Frequently Asked Questions
Frequently Asked Questions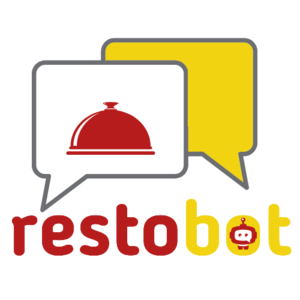 By Cathy Reyes
updated over 1 year ago
Here are some commonly asked questions about RestoBot.
Do you need to be a Facebook Page admin to my Facebook Pages?

No, we don't need to be a Facebook page admin to your Facebook Pages.
For other more complex chatbots features (referrals, games, loyalty rewards, etc.), we would need to be an admin of the Facebook Page that will use the chatbot.
How many users (or subscribers) can I have with my chatbot?
You can have unlimited subscribers (chatbot users) interacting with your chatbot. We encourage you and your Facebook page to grow without limiting you with the number of subscribers you can interact.
However, monthly platform fees will depend on the number of users you have.
What are chat sessions?
Chat sessions are interaction between your subscribers and the chatbot, regardless of the number of interactions (messages). A chat session will expire after 24hours of no interaction, after which any new interaction will be counted as another chat session.
How many chat sessions can I have in a month?
You can have unlimited chat sessions per month.
How many team members can I add?
You are allowed up to 2 team members to access the chatbot dashboard. If you need more, kindly let us know.
Does my team members has to be Facebook page admins of my Facebook page?
No, they will be able to access the chatbot dashboard without having to be a Page admin. They can likewise use the inbox (in the chatbot dashboard) without being an admin.
Does the chatbot answers to a Facebook Post comment?
Yes, it can answer to Facebook Post comments.
Can I still answer manually while the chatbot is active?
Yes, you will be able to answer manually. If you are are using native Facebook Messenger app, you can answer in-app. If you are using our chatbot Inbox, you and your members (without Admin access) can answer manually.
Is your chatbot for Facebook Messenger only?
We have multiple platforms for your chatbot - Facebook Messenger, Website Chatbot, and Telegram (special cases only).
Can I have the same chatbot flow in multiple platforms?
Yes, you can have the same chatbot flow in multiple platforms. (limited to the platform user interface, the chatbots will be similar in appearance).
Did this answer your question?